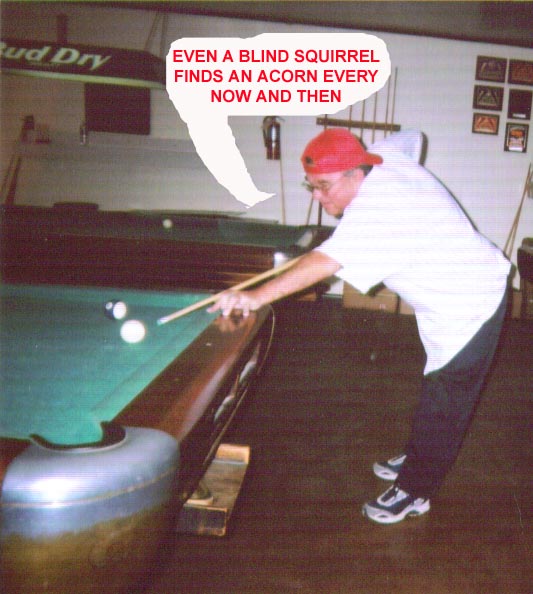 DAVE BERWICK
Nine Ball Winner
Whitey's Pool Hall
3764 Derbigny & Turnbull
Metairie, Louisiana
3P.M. to 6 P.M.

The 2003 Pool Tournament is again at Whitey's. There will be six tables reserved. The Categories are:
9-ball contest
8-ball singles
8-ball doubles
Father & Son doubles 8 ball
You can enter as many contests as you desire.
Trophies for all four contests courtesy of
Brother Aaron Broussard
If you want to practice arrive at 2.00 p.m.